Visualizaci
ó

n mejorada

Version 10 refreshes the overall aesthetic for visualizations, combining a bolder, unified color scheme across all visualization functions, with new automatic computation of visual attributes such as point sizes, edge styles, surface colors, and axes positioning. Besides the default appearance, a whole set of themes easily and automatically changes how plots look for a variety of situations and uses. The visualization functions are also extended to automatically work on time series, associated arrays, and data with units.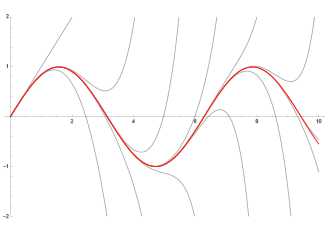 Nuevo esquema de color que unifica todas las funciones de visualizaci

ó

n.
Temas de gr

á

fico que cambian f

á

cilmente la apariencia y el foco de los gr

á

ficos.
Selecci

ó

n autom

á

tica de tama

ñ

os de puntos dependiendo del tama

ñ

o y la distribuci

ó

n de los conjuntos de datos.
Estilos de trazado

ú

nicos para superficies.
Mejor contraste de colores para las personas con deficiencias de visi

ó

n de color.
Estilos de relleno que siguen autom

á

ticamente el estilo principal de trazado.
Los bordes en los gr

á

ficos de barras en los histogramas se desvanecen autom

á

ticamente a medida que aumenta la densidad.
Renderizaci

ó

n m

á

s r

á

pida de largos y complejos de conjuntos de puntos.
Construcci

ó

n autom

á

tica de leyendas ha sido agregada para gr

á

ficos de vector y flujo, as

í

como otras visualizaciones especializadas.
Grafique datos directamente desde arrays asociativos, de forma autom

á

tica usando claves como etiquetas de leyendas.
Grafique series temporales y de eventos directamente.
Use datos con pesos asociativos en gr

á

ficos estad

í

sticos.
El trazado de datos o funciones con unidades autom

á

ticamente detecta y convierte las unidades.
Grafique valores, rangos e inequidades en l

í

neas num

é

ricas.
Visualice los conjuntos de Mandelbrot y Julia.
Grafique locaciones en mapas usando una variedad de formas expl

í

citas o impl

í

citas.
Coloree regiones de mapa de acuerdo con valores asociativos.