Series temporales
Version 10 introduces systemwide support for time series, whether they originate in finance, economics, signal processing, fitness, or other areas. Reading data from connected devices and accessing knowledge from data paclets are rich sources of time series data. Data analytics on time series, including descriptive statistics, visualization, or automated model fitting, etc., now just works.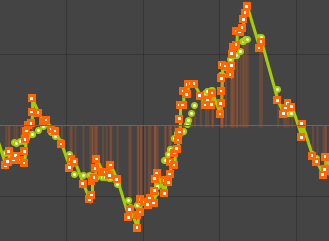 Construya series temporales a partir de los datos del mundo real.

 

»

Represente datos de tiempo discreto como series de eventos.

»

Visualice y compare diferentes series temporales.

»

Trabaje con series temporales muestreadas regulares o irregulares.
Utilice fechas en series temporales tales como cadenas de caracteres, listas u objetos de fecha, dando soporte a zonas horarias, diferentes calendarios o calendarios de vacaciones.
Trabaje con cantidades en series temporales.
Suavice una serie temporal usando promedios m

ó

viles y otros filtros.
Sume valores de series temporales.
Mapee una funci

ó

n arbitraria sobre valores de series temporales.

 

»

Sume, multiplique o de otra manera combine series temporales.
Extraiga una ventana fija de una serie temporal.

 

»

Calcule medidas de estad

í

stica descriptiva.
Capture series temporales desde dispositivos conectados y servicios externos.
Analice series temporales desde la astronom

í

a, finanzas, demograf

í

a y otras

á

reas.
Genere modelos param

é

tricos que se ajustan a una serie temporal.