Compiler Installation Instructions for Mac
In order to use SystemModeler, you need to have Xcode installed.
To download Xcode, go to the Mac App Store, or open the Mac App Store and search for Xcode.
Click install and wait for the installation to complete.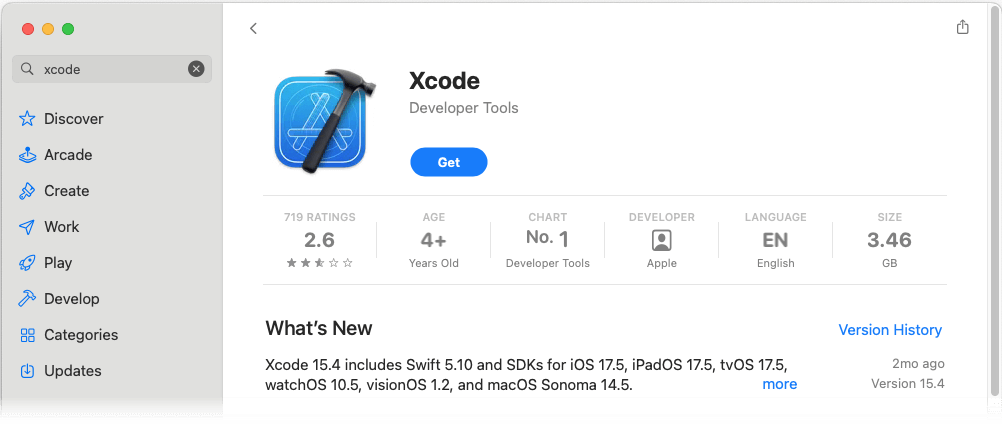 When installation is complete, start SystemModeler. The compiler will be detected by SystemModeler and chosen as the default compiler.
To verify that the compiler works, go to SystemModeler -> Preferences or press Cmd+ and select Global -> Compiler. Click Verify.