Wolfram Language & Mathematica free on every Raspberry Pi!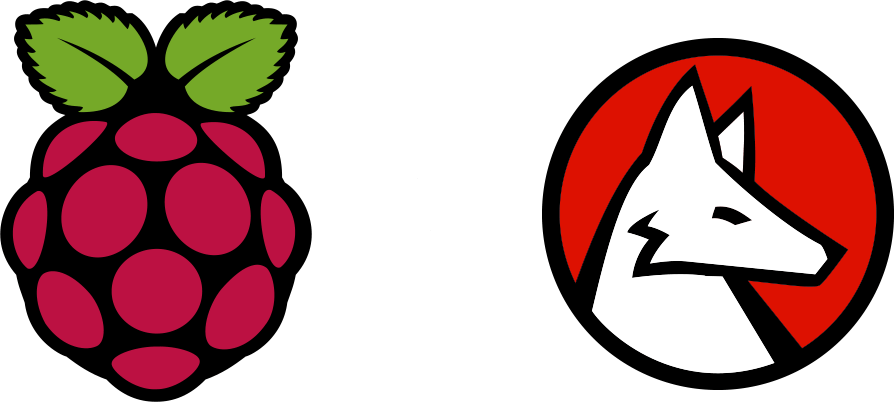 The Wolfram Language and Mathematica are bundled with the Raspberry Pi New Out Of Box Software (NOOBS). Free! (for noncommercial use)

Wolfram Language & Mathematica for Raspberry Pi is free for hobbyist use. View license agreement » Interested in deploying commercial devices with the Raspberry Pi? Please contact us.
Technical Information
Full version of the Wolfram Language and Mathematica, including support for notebooks and dynamic constructs like Manipulate and Animate. Additionally includes new Device API to connect to serial devices and the on-board GPIO and RaspiCam. More »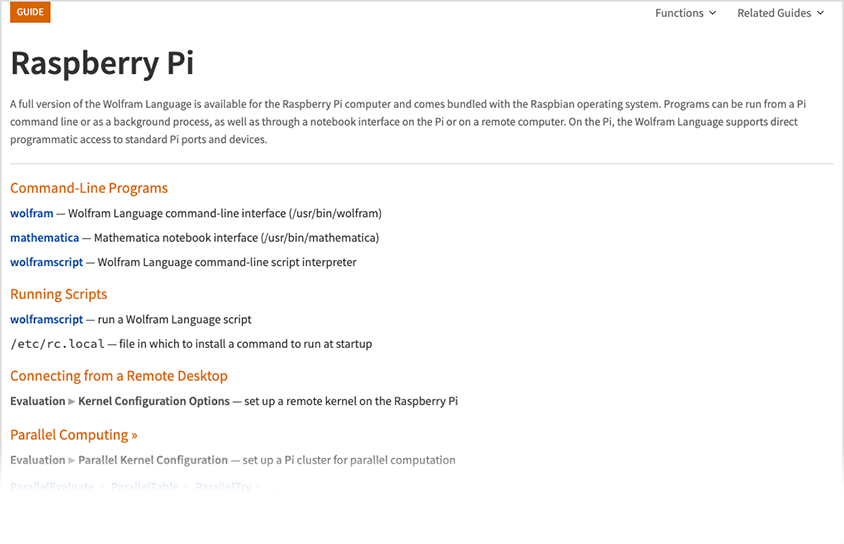 ---
Remote Development Kit
(For any desktop installation of Wolfram Mathematica.)
Seamless development on the Raspberry Pi from any desktop version of Mathematica, including Home and Student Editions.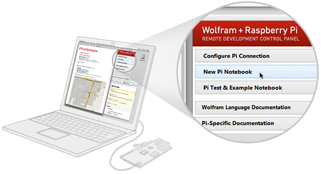 ---