Applying insights and methods from the physical, mathematical, behavioral and computational sciences to blockchain and the future
of AI
Missed ChainScience 2023? Interested in continuing the discussions about the intersections of blockchain, science and AI? Join the ChainScience 2023 Virtual Conference!
Blockchain and AI technologies already impact the ways our technological and institutional environment will be shaped for decades to come. The integration of AI has the potential to further revolutionize how blockchain networks operate, enhance their efficiency and unlock novel use cases. ChainScience is an event aimed at addressing the deepest and most challenging questions that remain unresolved about distributed systems, decentralized protocols and autonomous services.
Most blockchain conferences target either academic researchers or industry practitioners, which means these two audiences don't often get the chance to share their work and ideas across this divide. Our purpose is to create a platform that bridges this gap: to encourage cross-pollination of ideas, where theoretical insights inform practical applications and real-world challenges inspire new research.
Presentation Topics
Scientific Analysis of Blockchain Activity Structuring and Proving Blockchain Advanced Cryptographic Methods Next-Generation DLT ArchitecturesLLMs
How do you reach some version of consensus/consistency as efficiently as possible? Can you compute over data that is still encrypted? What are uses of computational law? Are there ways of programmatically validating governance? What statistics can be analyzed in the blockchain world? What are the statistical mechanics of blockchain? What are appropriate economic indicators for blockchain ecosystems? What are models of blockchain interoperability? What is the best way to ensure rapid integration of research into practice?
Interested in presenting? Contact chainscience@wolfram.com for more information or to submit a talk proposal.
Hybrid Conference Structure
Many hybrid conferences feature simultaneous physical and virtual events. Instead, ChainScience will focus on expanding and optimizing the user experience for both the in-person and virtual experiences separately.
The in-person conference on June 15–17 will include keynote and breakout session presentations, which will not be livestreamed, as well as the Research Expo.
The virtual conference will be a follow-up event, rather than concurrent. During July 19–21, participants can join us for replays of the highest-rated talks, new live keynote presentations and the chance to engage in discussions that will continue to build on the big ideas from the in-person event.
Academia Meets Industry
In addition to the keynote speakers and session presenters, ChainScience will be an opportunity for a mediated exchange between academic and industry professionals. Companies will be able to explore ways to implement cutting-edge research into their operations. Scientists and researchers will be able to share their work, learn about how it can be executed in different industries and explore potentials for new areas of research.
ChainScience will feature a Research Expo where blockchain companies and researchers can mingle, network, present posters and make connections. After a period of exclusive access for conference attendees, the Research Expo will open to registered community members.
Speakers and Presenters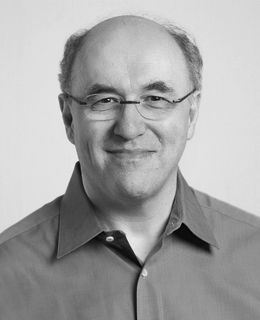 Closing Keynote
Stephen Wolfram
CEO, Wolfram Research
Stephen Wolfram is the creator of Mathematica, Wolfram|Alpha and Wolfram Language; the author of A New Kind of Science; and the founder and CEO of Wolfram Research.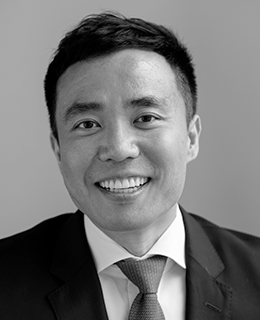 Keynote Speaker
Lin William Cong
Rudd Family Professor of Management and Finance, Cornell University
Research Associate, National Bureau of Economic Research (NBER)
Lin William Cong is a tenured professor of finance and faculty director of the fintech initiative at Cornell. He is also a finance editor at Management Science, cofounder of the AI & Big Data in Finance Research (ABFR) and Crypto and Blockchain Economics Research (CBER) international research forums, and was formerly a Kauffman Junior Fellow, Poets & Quants World Best B-School Professor and George P. Shultz Scholar. A world-renowned founding scholar of the fintech field, he pioneered interdisciplinary research on tokenomics, interpretable AI for finance, and blockchain forensics and design, among others. His work has been recognized with numerous prizes and grants and has been hugely influential in the industry. He is a highly sought-after speaker at various international conferences and an advisor to prominent fintech firms, quant funds and regulatory agencies around the globe.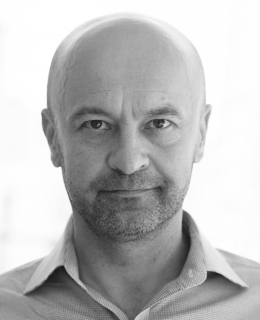 Invited Talk
Igor Halperin
Group Data Science Leader, Fidelity Investments
Igor Halperin is an AI researcher and a group data science leader at Fidelity Investments. His research focuses on using methods of reinforcement learning, information theory and physics for financial problems such as portfolio optimization, dynamic risk management and inference of sequential decision-making processes of financial agents. Igor has an extensive industrial and academic experience in statistical and financial modeling, in particular in the areas of option pricing, credit portfolio risk modeling and portfolio optimization. Prior to joining Fidelity, Igor worked as a research professor of financial machine learning at NYU Tandon School of Engineering. Before that, Igor was an executive director of quantitative research at JPMorgan and a quantitative researcher at Bloomberg LP. Igor has published numerous articles in finance and physics journals and is a frequent speaker at financial conferences. He has coauthored the books Machine Learning in Finance: From Theory to Practice (Springer 2020) and Credit Risk Frontiers (Bloomberg LP 2012). Igor has a Ph.D. in theoretical high-energy physics from Tel Aviv University and a M.Sc. in nuclear physics from St. Petersburg State Technical University. In February 2022, Igor was named the buy-side quant of the year by Risk magazine.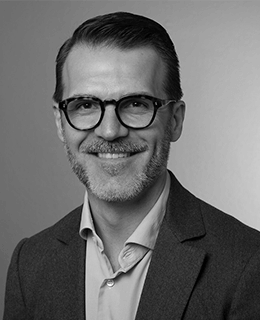 Keynote Speaker
Paolo Tasca
Chairman, DLT Science Foundation
Paolo Tasca is a globally renowned blockchain economist and professor at University College London, with a specialization in distributed systems. He is also the esteemed founder of the award-winning UCL Centre for Blockchain Technologies. Complementing his academic accomplishments, Dr. Tasca boasts an impressive track record as a seasoned blockchain entrepreneur, with multiple successful exits. His extensive expertise in blockchain technologies has led him to serve as a special advisor for an array of international stakeholders, including the United Nations, central banks and various governmental and industry entities.
Agenda
Conference Begins
3–5pm
Check In and Registration
Huntington Lobby: 2nd Floor
4–6pm
Welcome Reception
Huntington Ballrooms
6–7pm
VIP Dinner
Parliament/Adams
8–9am
Breakfast
America Center Room
9–10:30am
Opening Remarks and Plenary Talks
Claudio J. Tessone, University of Zurich
Paolo Tasca, DLT Science Foundation
Johan Veerman, Wolfram Blockchain Labs
America North Room
10:30am–12:30pm
Research Presentations
Independence A&B Rooms
12:30–1:30pm
Lunch
America Center Room
1:30–2:30pm
Plenary Talks
Gordon Liao, Circle
Igor Halperin, Fidelity Investments
America North Room
2:30–3:30pm
Discussion Panel
Hans Behrens, Topl
Claudio J. Tessone, University of Zurich
Igor Rivin, Temple University
Jon Woodard, Wolfram Blockchain Labs
America North Room
3–6pm
Research Expo
3–4pm: Open to conference attendees only
4–6pm: Open to registered members of the public
America South Room
6:30–7:30pm
Dinner
America Center Room
8–9am
Breakfast
America Center Room
9–11:30am
Research Presentations
Independence A&B Rooms
11:30am–12:30pm
Plenary Talk
Will Cong, Cornell University
America North Room
12:30–1:30pm
Lunch
America Center Room
1:30–3pm
Closing Keynote
Stephen Wolfram, Wolfram Research
America North Room
3–6pm
Research Expo
Open to registered members of the public
America South Room
6:30–7:30pm
Closing Dinner: Clam Bake
America Center Room
Hotel and Travel Information
ChainScience 2023 will take place at the Westin Copley Place in the Back Bay neighborhood of Boston, Massachusetts. We will kick off with a welcome reception starting at 4pm on Thursday, June 15. Conference check in will be available from 9am that morning in the lobby of the America Ballroom (4th floor).
Hotel Information
Rooms at the Westin Copley Place are available at the special conference rate ($339/night) and can be reserved here.
The Westin is a luxury hotel in the heart of downtown Boston's Back Bay neighborhood with direct access to the Copley Place shopping mall. The hotel also offers easy access to popular attractions, such as the Boston Public Library, the Museum of Fine Arts, the Newbury Street shopping district and Fenway Park. As the hosting venue for ChainScience, the Westin will be the center of conference activity, allowing quick access to the entire program, including talks, research presentations, networking events, meals and other functions.
The Westin Copley Place
10 Huntington Avenue
Boston, Massachusetts, USA, 02116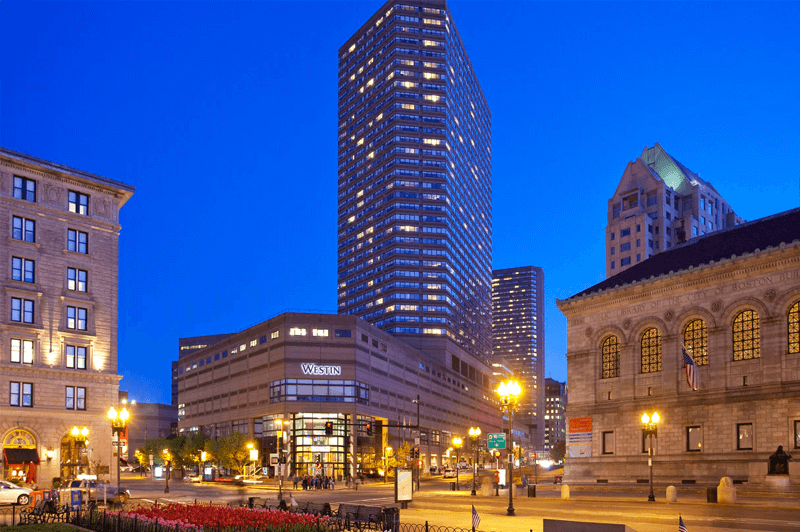 Sponsors
TITLE SPONSORS
SILVER SPONSORS