Access and Interact with Notebooks
The Wolfram Cloud app provides a touch-enabled interface to Wolfram notebook documents.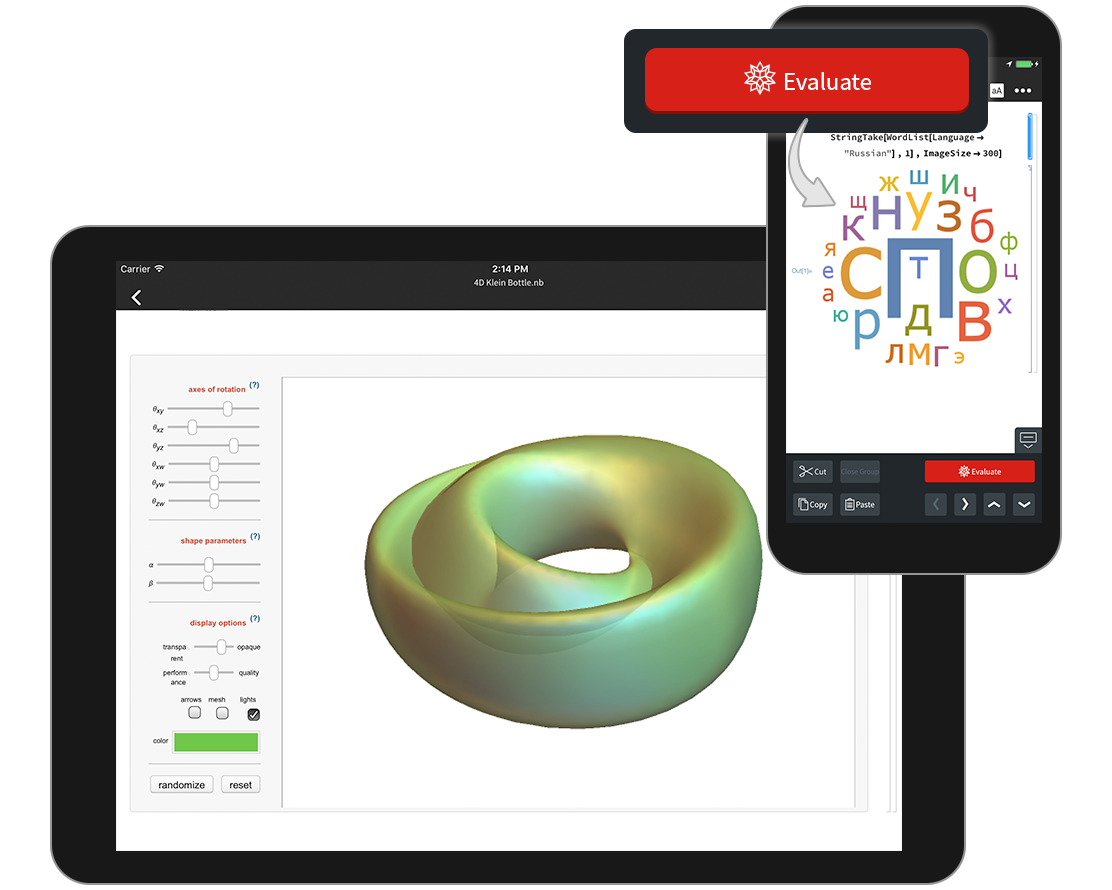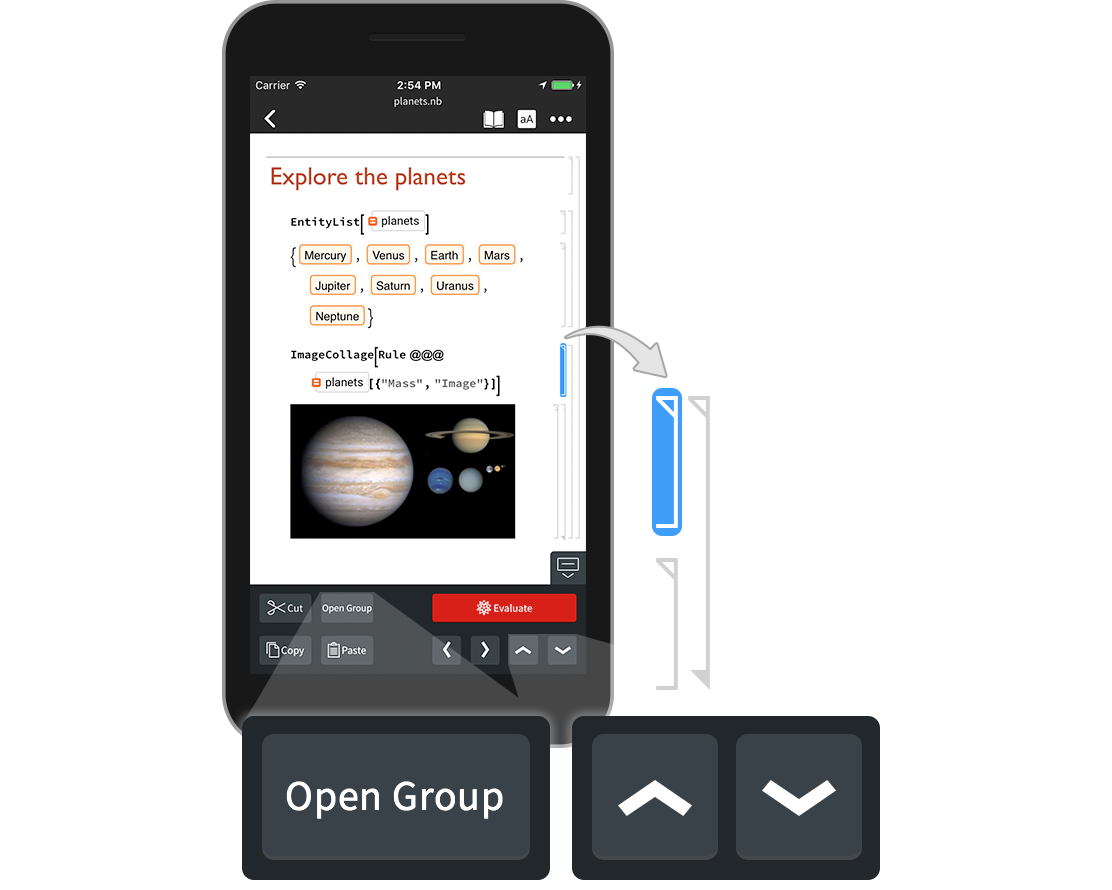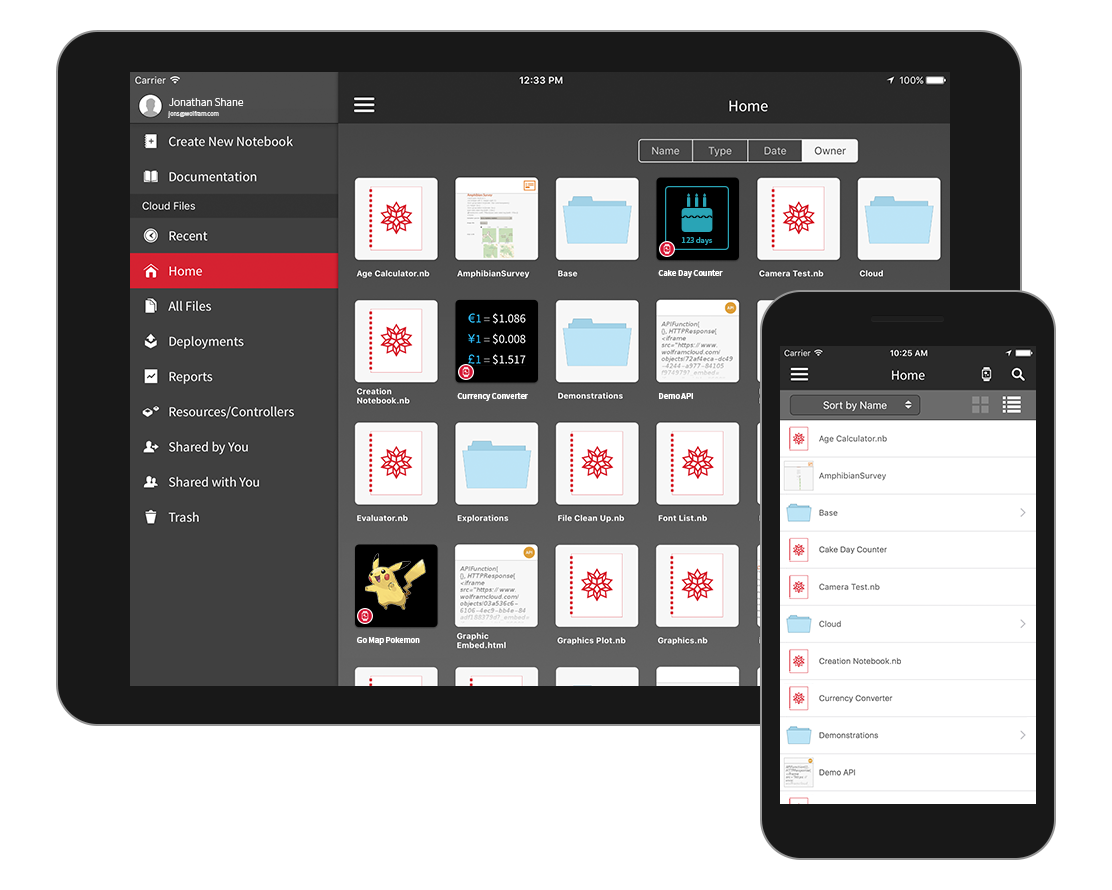 Use Instant Apps
Access Wolfram Cloud instant apps through a home screen–like experience.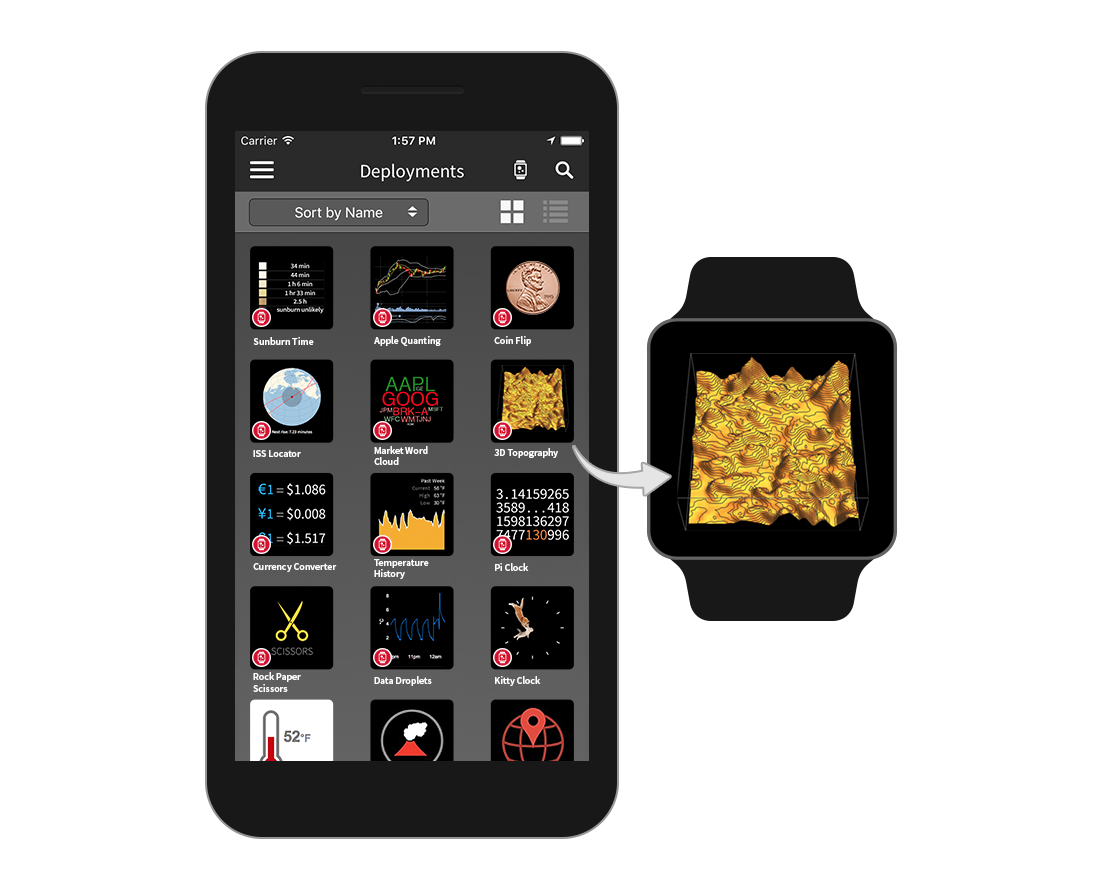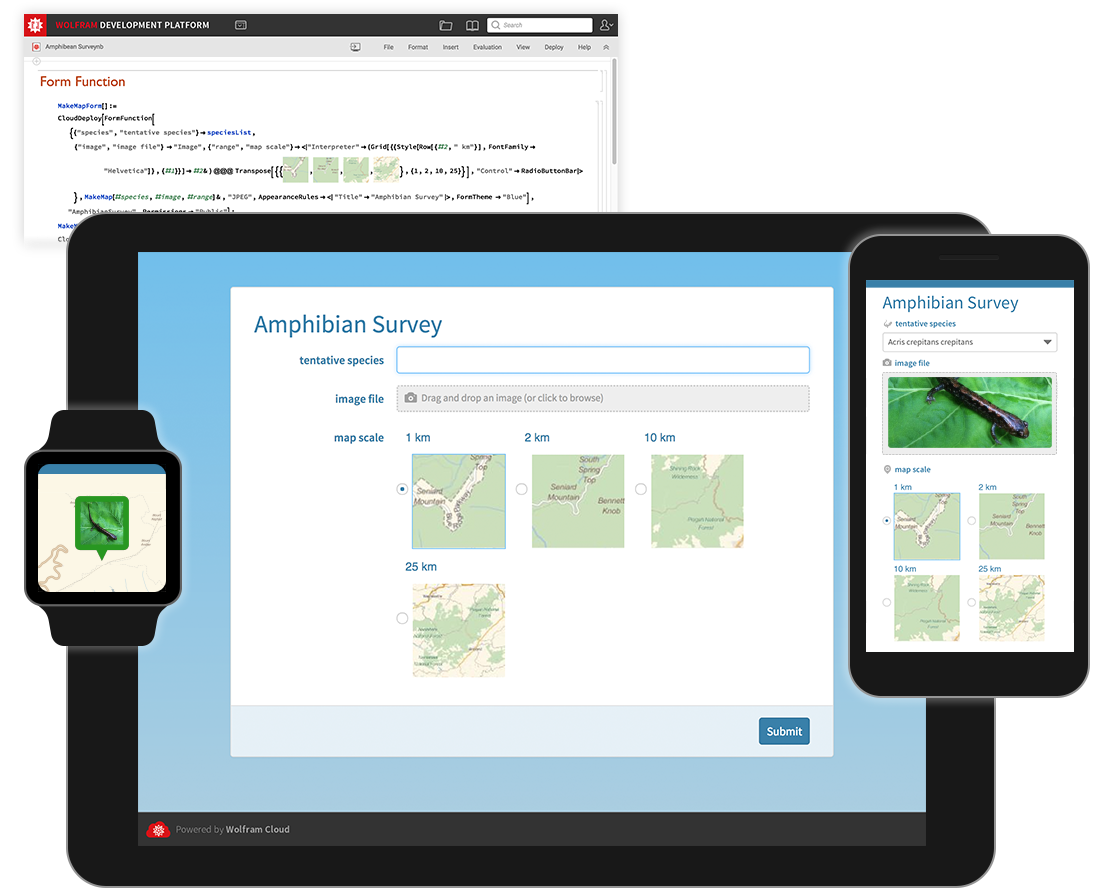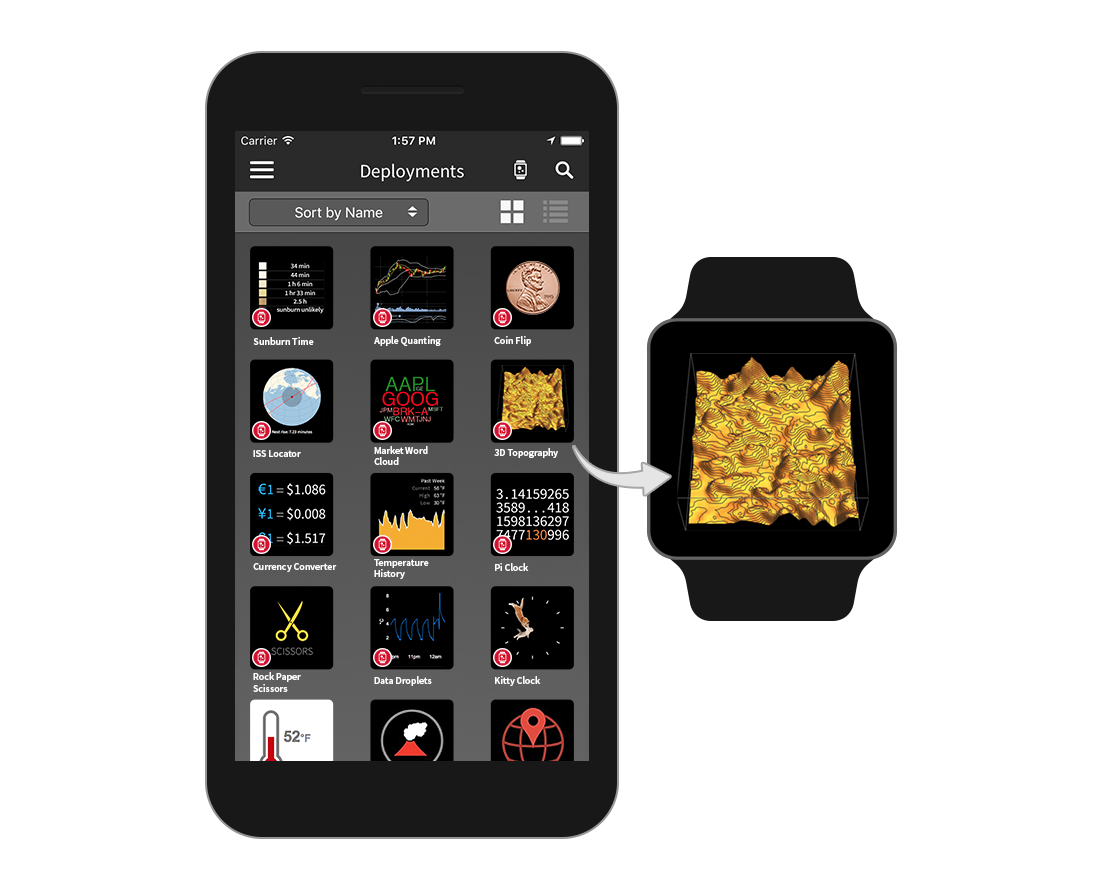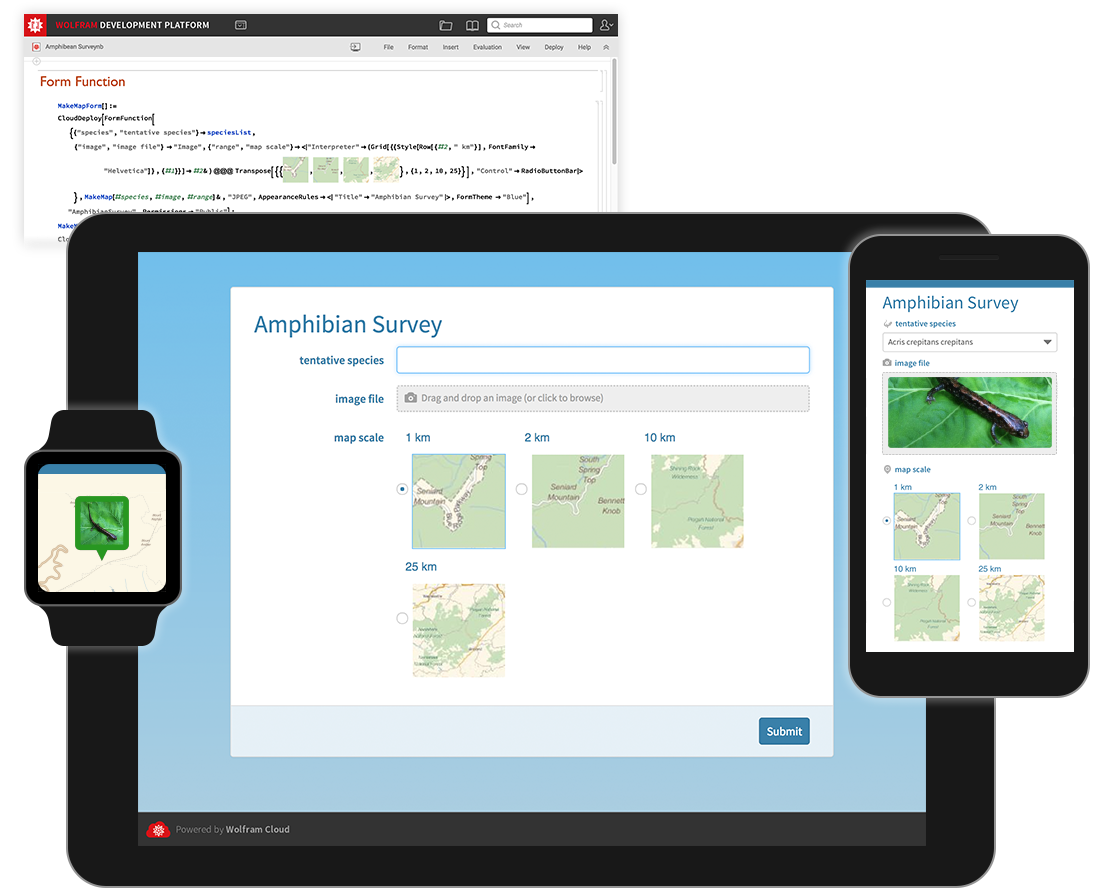 Edit, Run and Deploy Code from Mobile
The Wolfram Cloud app makes it realistic to write and deploy programs, even on a phone.