New in Mathematica 9
EnterpriseCDF Deployment
Mathematica 9 streamlines Computable Document Format (CDF) authoring. New preview modes emulate Wolfram CDF Player and Wolfram Player Pro directly in Mathematica—letting you verify your deployed content within your development environment. An updated CDF Web Deployment Wizard eases deployment to the web and allows deployment of CDFs with enhanced capabilities for enterprise applications.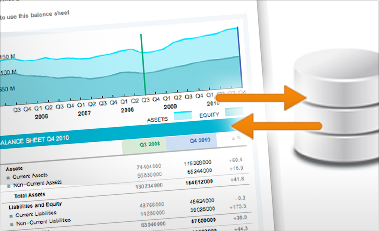 Preview a CDF file in Player or Player Pro mode to test its behavior.
Deploy enhanced CDFs for production-level projects with EnterpriseCDF licensing

»

Updated CDF Web Deployment Wizard in Mathematica Enterprise Edition deploys CDFs that offer additional features such as data import and export, working with databases, use of arbitrary input fields, and file saving.
Automatically generate an alternative image file and quickly view CDF dimensions with the wizard.
Export an HTML file that contains embedded CDF applications.
Updated security model for Player and Player Pro.