How to tweet a program:
Tweet to @wolframtap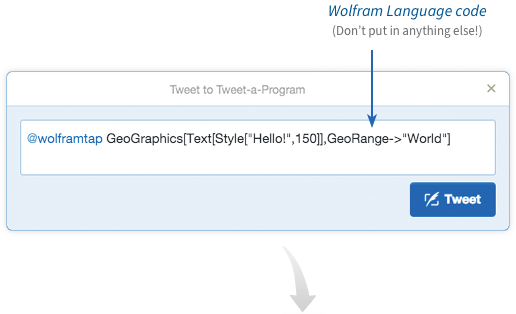 Tweet-a-Program will tweet back: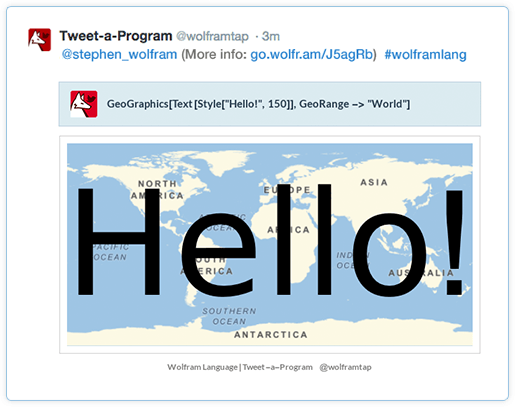 ---
To give commentary, hashtags, etc., retweet the result:

---
Please note that Tweet-a-Program is also being used for educational purposes. We reserve the right to remove potentially offensive or inflammatory content.

Stephen Wolfram's announcement of Tweet-a-Program
---
View the latest tweeted programs


@wolframtap
Check out our gallery of some of our favorite programs so far: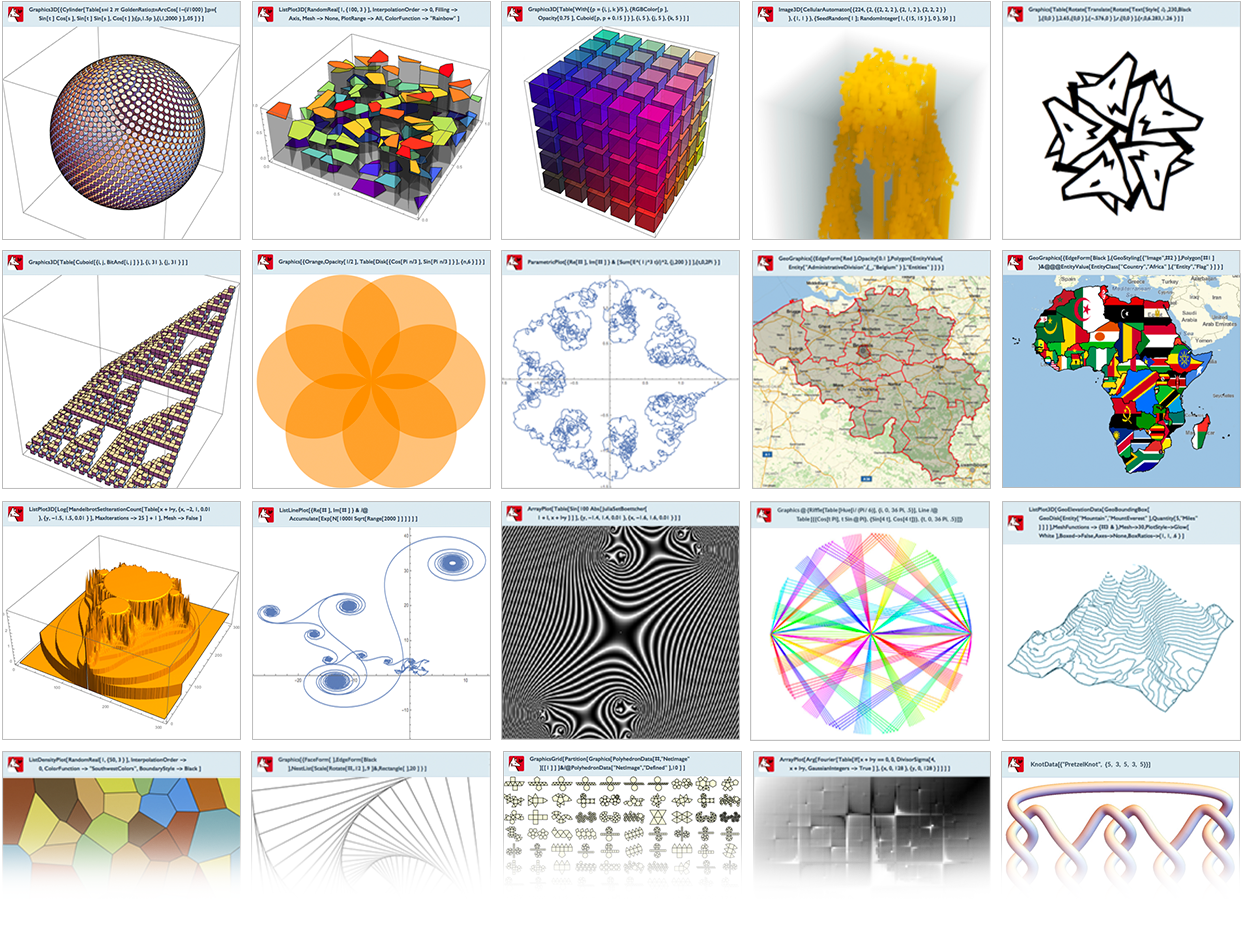 ---
Note: in Tweet-a-Program
=[words] is the equivalent of

for free-form linguistic input
---
---
With Tweet-a-Program
you can...
Run any standalone Wolfram Language code
Make any text, typeset, or graphic output
you can't...
Use too much time or memory
Access external URLs
Deploy to the cloud