M2SLink
Connecting Mathematica and SAS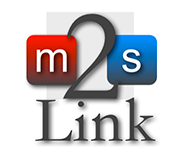 M2SLink enables you to access the functionality of SAS from your Wolfram Notebook.
Import any SAS dataset (Version 7 or later) directly into your Wolfram Notebook without having to use SAS transport files.
Imported data is contained in a Mathematica list with a special structure, which can be manipulated just like any other list in Mathematica.
Built-in SAS formats, as well as user-defined formats, are fully supported. Date, time and date-time values are automatically converted for you as you transfer your data back and forth between Mathematica and SAS. M2SLink allows you to specify which variable types are to be imported as formatted and which are not.
Password-protected SAS datasets are supported.
M2SLink works with the SAS Viya Windows client as well as traditional 64-bit SAS for Windows.
M2SLink supports importing JMP data tables. Some columns in a JMP data table may be converted before being imported to make them compatible with the SAS dataset format.
Interactively view your data using the M2SLink Interactive Scatter Plot function. M2SLink provides a spreadsheet-style data viewer that displays your imported dataset. When you use M2SLink's Interactive Scatter Plot function to create a scatter plot, the data viewer has a "live" connection to the plot. You can click a point in the scatter plot and see the associated row in the data viewer become selected. Likewise, you can select a row in the data viewer and see the associated point in the scatter plot become highlighted. The data viewer also allows you to associate a marker and a color with a selected set of points in the scatter plot.
Export any list of SAS-compatible observations from your Wolfram Notebook to a SAS dataset. Note that not every data type found in Mathematica is supported in SAS. Thus, in order to be capable of being exported to a SAS dataset, your Mathematica list must consist of SAS-compatible observations, each of which is a list of values that are either of type character or type numeric (including date, time and date-time).
You can specify Read, Write and Alter SAS passwords when exporting your data. You can also specify that the exported SAS dataset should be SAS encrypted.
M2SLink supports exporting your Mathematica data to a JMP data table.
Run any SAS program from your Wolfram Notebook and automatically retrieve the results that are ordinarily displayed in the output and log windows in SAS.
About Harper Corditt Software
M2SLink was developed by Harper Corditt Software. The president of the company, Richard Potter, received a PhD in philosophy from Brown University and a master's in computer science from the University of North Carolina at Chapel Hill. Richard worked as a developer at SAS Institute for 25 years. Richard was responsible for porting the Macintosh version of JMP to the Windows operating system. Eventually, Richard became director of research and development for the JMP group. Always looking for a challenge, Richard transferred to the Econometrics and Time Series division to help port key SAS/ETS procedures to SAS's next-generation, distributed, parallel computing platform (which later became known as Viya). Richard retired from SAS Institute in 2018. Richard has taught in the Mathematics department at UNC Chapel Hill as an adjunct professor, and he has been a Mathematica enthusiast since Version 3.
Product Support
Please contact
Harper Corditt
with any support issues.
Copyright and Trademark notices
SAS and all other SAS Institute Inc. product or service names are registered trademarks or trademarks of SAS Institute Inc. in the USA and other countries.
---
Mathematica is a registered trademark of Wolfram Research.

M2SLink © 2019 Harper Corditt Software.