The Wolfram Solution for

Financial Engineering and Mathematics

Rapidly develop new models and deploy them to analysts and traders. Power front-to-back trading systems with instant computations.

From exploring market behavior to managing portfolios, Wolfram Finance Platform provides state-of-the-art calculations and easy connectivity to databases and web services, as well as high-performance computing with built-in parallel processing that can be scaled to grids of any size.
The Wolfram Edge
How Wolfram Compares
Key Capabilities
Wolfram Finance Platform includes thousands of built-in functions that let you:
Search for patterns in past data or predict future market movements by developing algorithms and deploying them as tools for traders
Rapidly prototype products and trading strategies for the world's largest market maker in Eurodollar derivatives
Access your Bloomberg feeds and link to other data and applications with built-in connectivity tools
Develop new theories to explain market efficiency
Build artificial markets to model agent behavior
Ensure accuracy by backtesting trading strategies and stress testing product models
Apply new mathematical tools to the pricing and hedging of derivative instruments
Immediately deploy applications to traders based on analysts' findings
Develop new models for options and determine optimal asset prices
Use neural networks and genetic algorithms to create evolving agents for market models
Perform instant analysis on real-time trading data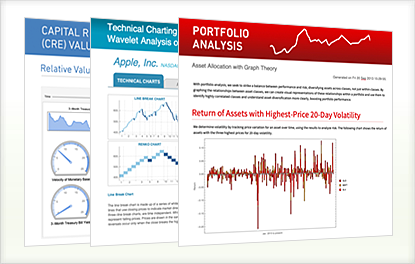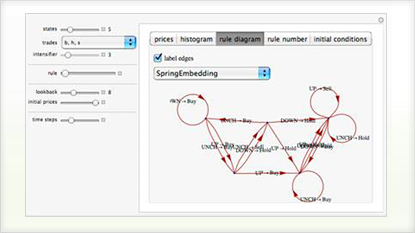 Does your current tool set have these advantages?
Powerful symbolic statistical computation and built-in functions for all standard statistical distributions


Advanced symbolic computational capabilities are unique to Mathematica

Fully automated precision control and arbitrary-precision arithmetic avoid the errors of traditional numeric systems


Excel, MATLAB and other systems relying on machine arithmetic can show critical errors due to numerical accuracy failure

Gain accuracy and reliability by performing symbolic calculations, not just numeric ones


MATLAB's and Java's built-in routines only handle numeric calculations

Choose from procedural, functional and rule-based programming paradigms as needed for fast development and deployment


Other computation environments use predominantly procedural languages

Symbolic capabilities of time-value and bond functions allow for seamless integration with Wolfram Finance Platform's statistics framework for use in financial computations involving uncertain outcomes


Other systems require the purchase of add-ons to add functionality

Having an integrated environment streamlines development, analysis, documentation and delivery of custom financial models


Traditional programming languages like C/C++ don't have all the built-in computations and capabilities of Mathematica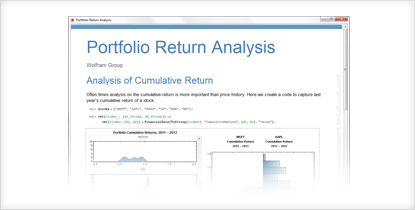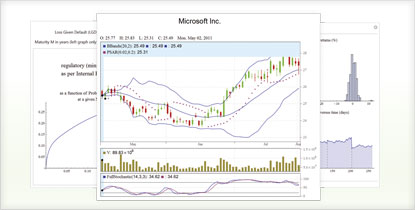 Wolfram Finance Platform includes thousands of built-in functions for financial computation, modeling, visualization, development and deployment, including:
---
---
---
Consulting Solutions
Enlist the world's computation experts to help with your project—any size, any level. At Wolfram, we know what's possible with computational technology because we are global leaders in creating it. That gives us an unprecedented depth of expertise in applying it to consulting work in a variety of fields. Whether individual or enterprise, from concept to deployment, our computation experts can help you achieve robust results with less time and effort. Get us started with your project today