Geographically Distributed Team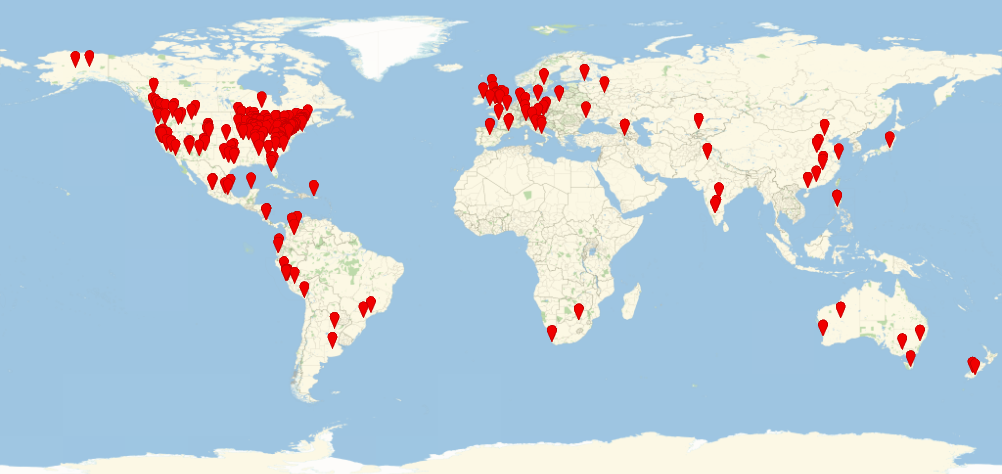 In addition to being known for our computational innovation, Wolfram has long been a pioneer in geographically distributed teams. We're headquartered in Champaign, IL, USA, with additional offices in Europe, Asia and South America—but as you can see, you don't need to live near a Wolfram office to join our team.
Today, while some positions require being based at one of our corporate offices, we have team members collaborating across more than 29 countries. Multimodal communication tools keep our groups instantly connected, whether you're right down the hall or right across the ocean.