higher-education
No countries or regions match that entry
Standard

Cloud

Mathematica Online
Upgrades
Standard support
Standard

Desktop

Mathematica Desktop
with 1 year of Premier Service
Upgrades
Standard support
Personal-computer license
Standard

Desktop + Cloud

Mathematica Desktop
with 1 year of Premier Service Plus
Mathematica|Online
Upgrades
Standard support
Personal-computer license
Standard

Desktop + Cloud

Mathematica Desktop
with 1 year of Premier Service Plus
Mathematica|Online
Upgrades
Standard support
Personal-computer license
See what's included

What's Included in Mathematica Desktop
Full access to the Wolfram Language and Knowledgebase
Notebook deployment for educational use
8
Computation kernels
6,000/month
Wolfram|Alpha API calls
Full access (with Mathematica|Online)
Access to the Wolfram Cloud
Premier Service Plus
Service plan benefits (one year)
---

What's Included in Mathematica Online
Full access to the Wolfram Language and Knowledgebase
Cloud notebooks and static deployment interface
15 GB
Cloud storage
5,000/month
Wolfram|Alpha API calls
50,000/month
Additional credits can be purchased
Cloud Credits
10 mins
Computation time limit
2 GB
Session memory limit
1 GB
File size limit
Free Wolfram Cloud app for mobile phones and tablets
---

Technical Support & Services
Email + phone
---

Complimentary Products & Services
Complimentary upgrades
Free personal-computer license
webMathematica Amateur
Lightweight Grid Manager
2,000/month
Additional Wolfram|Alpha API calls
Standard

Cloud

Mathematica Online
Upgrades
Standard support
See what's included

What's Included in Mathematica Desktop
Full access to the Wolfram Language and Knowledgebase
Computation kernels
Wolfram|Alpha API calls
Access to the Wolfram Cloud
Service plan benefits (one year)
---

What's Included in Mathematica Online
Full access to the Wolfram Language and Knowledgebase
Cloud notebooks and static deployment interface
15 GB
Cloud storage
5,000/month
Wolfram|Alpha API calls
50,000/month
Additional credits can be purchased
Cloud Credits
10 mins
Computation time limit
2 GB
Session memory limit
1 GB
File size limit
Free Wolfram Cloud app for mobile phones and tablets
---

Technical Support & Services
Email + phone
---

Complimentary Products & Services
Complimentary upgrades
Free personal-computer license
webMathematica Amateur
Lightweight Grid Manager
Additional Wolfram|Alpha API calls
Standard

Desktop

Mathematica Desktop
with 1 year of Premier Service
Upgrades
Standard support
Personal-computer license
See what's included

What's Included in Mathematica Desktop
Full access to the Wolfram Language and Knowledgebase
Notebook deployment for educational use
8
Computation kernels
6,000/month
Wolfram|Alpha API calls
Basic access
Access to the Wolfram Cloud
Premier Service
Service plan benefits (one year)
---

What's Included in Mathematica Online
Full access to the Wolfram Language and Knowledgebase
Cloud notebooks and static deployment interface
Cloud storage
Wolfram|Alpha API calls
Cloud Credits
Computation time limit
Session memory limit
File size limit
Free Wolfram Cloud app for mobile phones and tablets
---

Technical Support & Services
Email + phone
---

Complimentary Products & Services
Complimentary upgrades
Free personal-computer license
webMathematica Amateur
Lightweight Grid Manager
2,000/month
Additional Wolfram|Alpha API calls

What's Included in Mathematica Desktop
Standard Cloud
Standard Desktop
Standard Desktop + Cloud
Full access to the Wolfram Language and Knowledgebase
Notebook deployment for educational use
Computation kernels

8

8

Wolfram|Alpha API calls

6,000/month

6,000/month

Access to the Wolfram Cloud

Basic access

Full access (with Mathematica|Online)

Service plan benefits (one year)

Premier Service (one year)

Premier Service Plus (one year)

What's Included in Mathematica Online
Standard Cloud
Standard Desktop
Standard Desktop + Cloud
Full access to the Wolfram Language and Knowledgebase
Cloud notebooks and static deployment interface
Cloud storage

15 GB

15 GB

Wolfram|Alpha API calls

5,000/month

5,000/month

Cloud Credits

50,000/month

50,000/month

Additional credits can be purchased
Computation time limit

10 mins

10 mins

Session memory limit

2 GB

2 GB

File size limit

1 GB

1 GB

Free Wolfram Cloud app for mobile phones and tablets

Technical Support & Services
Standard Cloud
Standard Desktop
Standard Desktop + Cloud
Technical support

Email + phone

Email + phone

Email + phone

Complimentary Products & Services
Standard Cloud
Standard Desktop
Standard Desktop + Cloud
Complimentary upgrades
Free personal-computer license
webMathematica Amateur
Lightweight Grid Manager
Additional Wolfram|Alpha API calls

2,000/month

2,000/month
Standard

Cloud

Standard

Desktop

Standard

Desktop + Cloud
Groups & Site Licensing
Whether you're licensing Wolfram technologies for your entire system, campus, department or class, you're sure to find a plan that fits your needs. Our flexible and affordable volume-purchase and site-license programs feature a variety of benefits for users, IT department staff and administrators.
---
Group and site licenses can include a mix of Wolfram technologies, including:
Network Mathematica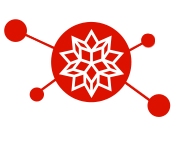 Network licensing provides a cost-effective and efficient way of distributing and administering Mathematica across your organization.
Reduce per-user license costs through shared deployment across any number of machines on your local-area network
Increase convenience for users and system administrators with streamlined procurement and setup
Maximize application use and minimize loss of investment
Options are also available to call Mathematica through a web server or run Mathematica across a parallel grid.
Eligibility & FAQ
Am I eligible for educational pricing?
Educational pricing is available to employees of accredited primary and secondary schools and institutions that award two-year (associate's) degrees, but not four-year (bachelor's, graduate or doctoral) degrees. This may include community, junior, technical and vocational colleges. Homeschool educators are also eligible.
Mathematica can be used on your personal computer or a computer that is owned by the institution, but may not be used for commercial purposes.
Proof of your educational or homeschool educator status is required.
How do I prove my educational status?
You can verify your faculty/staff status using any of the following methods:
Provide a URL from your institution's public webpage or web directory that proves your status
Attach or send a copy of your dated faculty/staff ID, latest pay stub or letter from the chair of the department or head of the college/school on school letterhead confirming your current employment
You can verify your homeschool status as follows:
Attach or send a copy of your current state-issued homeschool program ID or registration form, accredited homeschool association ID or registration form or letter of acceptance from an umbrella or correspondence school verifying participation
You'll be able to submit your proof of status when you purchase your product, or send the information later. You will be given temporary access to Mathematica until your status has been verified. Once your status is verified, your access will be extended.
For questions about educational status, or to submit hard copies of verification materials, contact us.
Can I install my license on multiple machines?
Each single-machine Mathematica license may only be installed on a single machine. However, when you purchase a desktop license, it comes with a one-year service plan that provides you with a personal-computer license to install on a personally owned machine. You can continue to use this personal-computer license for as long as your service plan is active.
Mathematica | Online is a single-user license, and doesn't require a local installation—so you can sign in from anywhere and on any internet-enabled computer or mobile device through a web browser or the Wolfram Cloud app. The software licensing restricts you from accessing the product from more than one machine at a time. If you want to access Mathematica | Online from multiple machines simultaneously, please purchase multiple subscriptions.
What are the benefits of my service plan?
Our service plans are the most economical way to keep your licenses up to date and fully supported—offering benefits like product upgrades, priority support and access on a personally owned computer.
Key benefits include:
Saving money over buying individual upgrades with instant access to the latest product releases and enhancements
Complementing your access at work with a free personal-computer license for your personally owned machine
Saving time with technical help from our experts
Extending your access online and on mobile devices through Mathematica | Online (with select plans)
For a complete list of benefits included with each service plan, visit the Service Plans page.
How long do my service benefits last?
Service benefits remain active for one year. To keep access to your benefits, service must be renewed each year.
For the cost to renew your service plan, visit the Wolfram Store.