Formula Creation and Manipulation
Connect to advanced computational models, extract key information and visualize results without ever leaving the Excel interface. CloudConnector for Excel provides a simple gateway to the broad range of computational areas in the Wolfram Language. The rich algorithms of the Wolfram Language allow maximum functionality from a minimal amount of code—with instant cloud API deployment for easy updating and sharing.
Computational Back End for Excel
Add high-powered computations to Excel workflows across your enterprise with a simple, lightweight plugin. Users can connect directly to custom computations with traditional Excel formula syntax, immediately evaluating and returning results in standard Excel data formats. All deployments are housed in a centralized cloud framework for efficient code maintenance and added security.
Centralized Hub for Data Sources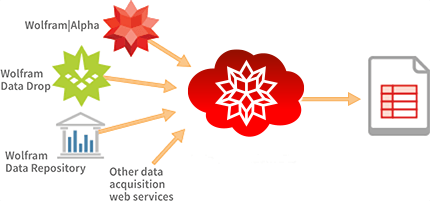 Instantly pull from data sources across your organization using simple Excel formula syntax. Wolfram technology combines curated resources, built-in service connections and internal databases into a single infrastructure, greatly simplifying data acquisition. Rich built-in interpreters automatically process incoming data for an optimized computational workflow.
Use Excel with Multiple Codebases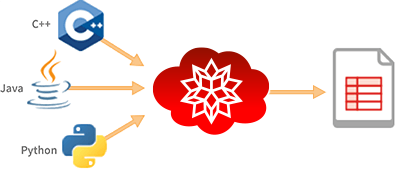 Combine your disparate computational resources into a single, unified interface using EPC. Wolfram's sophisticated linking technology provides seamless connections to Java, Python, C++ and other programming languages. Working from a centralized codebase eliminates the difficulty of installing and maintaining various local installations, as well as provides an additional layer of security for your code.
Report Generation and Automation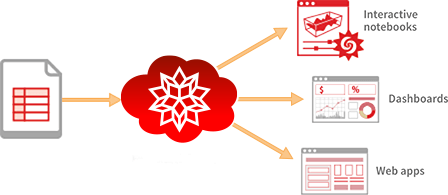 Instantly convert Excel data and formulas into interactive documents, dashboards or applications for professional data presentation. The Wolfram Language provides a range of visualizations and dynamic elements, as well as deployment options for desktop, web or mobile—all with live computation built in. Asynchronous cloud tasks can be set for scheduled or triggered updates, streamlining regular reporting processes.
Streamline Your Excel Workflow Today with Enterprise Computation
Try CloudConnector for Excel
Log in with your Wolfram ID to get your copy of CloudConnector for Excel.
Learn How It Works
Read through our step-by-step examples to learn how to use CloudConnector for Excel.
Get More Info
Find out more about CloudConnector for Excel, or get a personalized consultation for your organization.