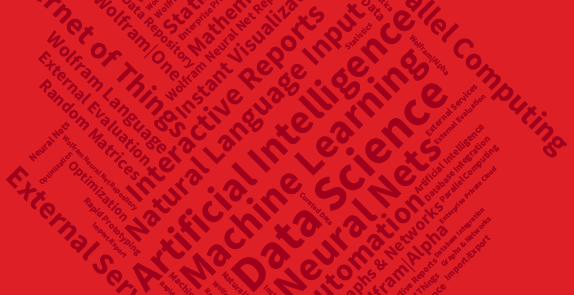 Wolfram Technologies in

Multiparadigm Data Science
Optimizing data-driven answers by deploying the widest range of computational methods, automation and human-data interfaces.
Resources
Join us! Wolfram Community is a platform for questions and answers, idea sharing and discussions about all of our technologies—including Mathematica, SystemModeler, Wolfram|Alpha and all the rest!

Wolfram U offers quick-start and in-depth courses on demand as well as scheduled live courses about Wolfram technologies, data science, deep learning and other computational topics. Or you can learn at your own pace with one of our acclaimed books.