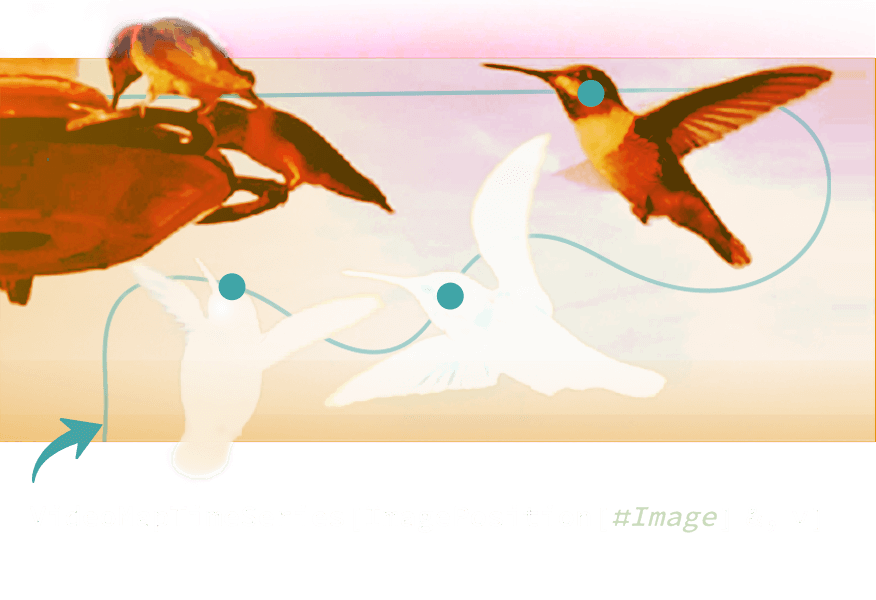 Video Analysis, Editing and Creation. Capture, create or compute with video files using exceptionally powerful and flexible video functions, built on well-developed image and audio capabilities and tightly integrated with advanced visualization, automated machine learning and more.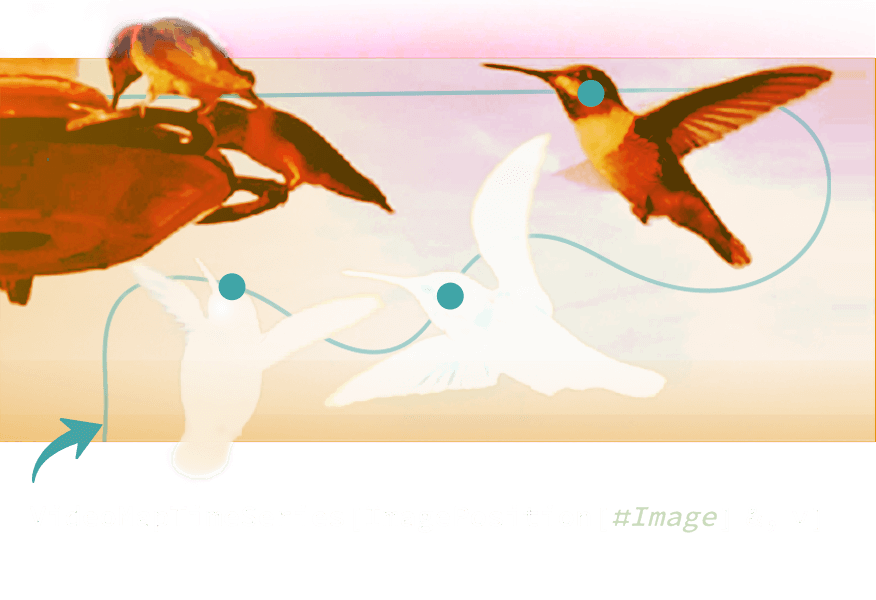 Video as a First-Class Citizen
Treat videos as input and output to functions and as interactive elements of notebooks. Enable video creation, transformation and information extraction. Use a rich set of efficient image and audio functions, bundled with high-level statistics, graphics and visualization.
Video Capture & Creation
Capture video from cams, screens and devices or algorithmically create them from other content, enabling rich visual content creation for communication in education and marketing. Summarize videos, explore photos or 2D and 3D graphics, animate processes or morph shapes and images.
Video Editing
Efficiently and programmatically edit (resize, trim, split, ...), combine (grid, collage, overlay, ...) or filter (stylize, time stretch, ...) videos. Typical uses are preprocessing for further analysis or for final presentation.
Enhancement & Color Correction
Enhance video quality by denoising, sharpening, upscaling, color correcting, stabilizing and more. Allow more accurate extraction of information or simply make visually appealing and smoother videos. Choose from a rich set of efficient image filters and high quality neural network models.
Face Analysis
Detect faces to count, recognize or compute facial characteristics (emotion, shape, pose, ...). Typical uses are in security, observation of human behavior or for video search. Use pretrained models or train custom detectors and recognizers from just a few samples.
Video Analytics
Perform video analytics based on custom-defined criteria. Heavily used in sport analytics, augmented and virtual reality, remote sensing, quality control and other diagnostic systems. Detect shots in videos, analyze motion and more.
Object Detection & Tracking
Locate and track moving objects across video frames. Typically used to analyze motion, subtract background, anonymize videos and more. Applicable everywhere from security systems to driver assistance, medical settings and more.
Audio Editing & Analysis
Use a complete set of audio processing and analysis functions to enhance, adjust and apply effects to the audio tracks or to analyze speech or speakers. Typically used to perform loudness correction, automatic transcribing or captioning and more.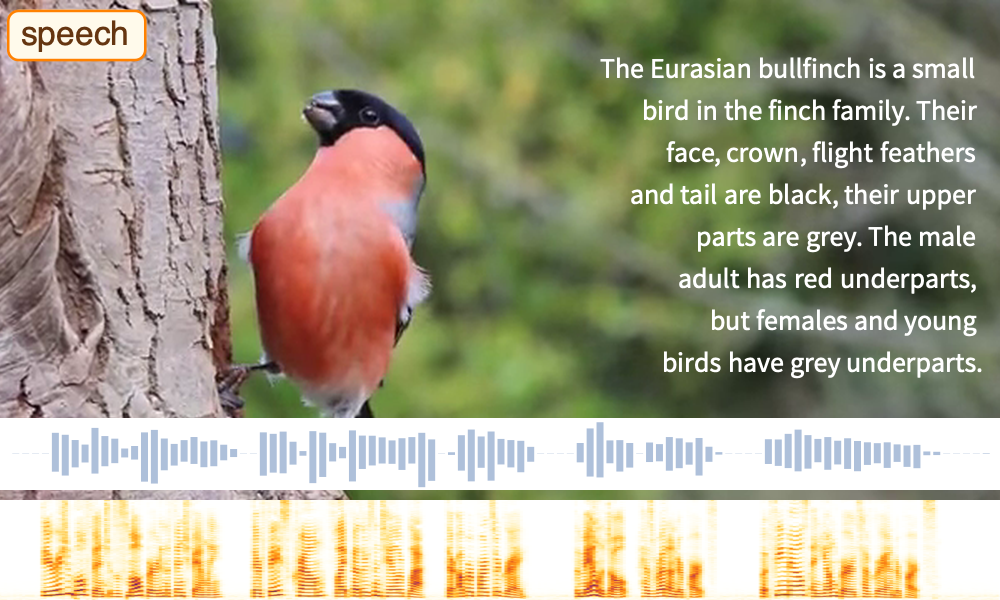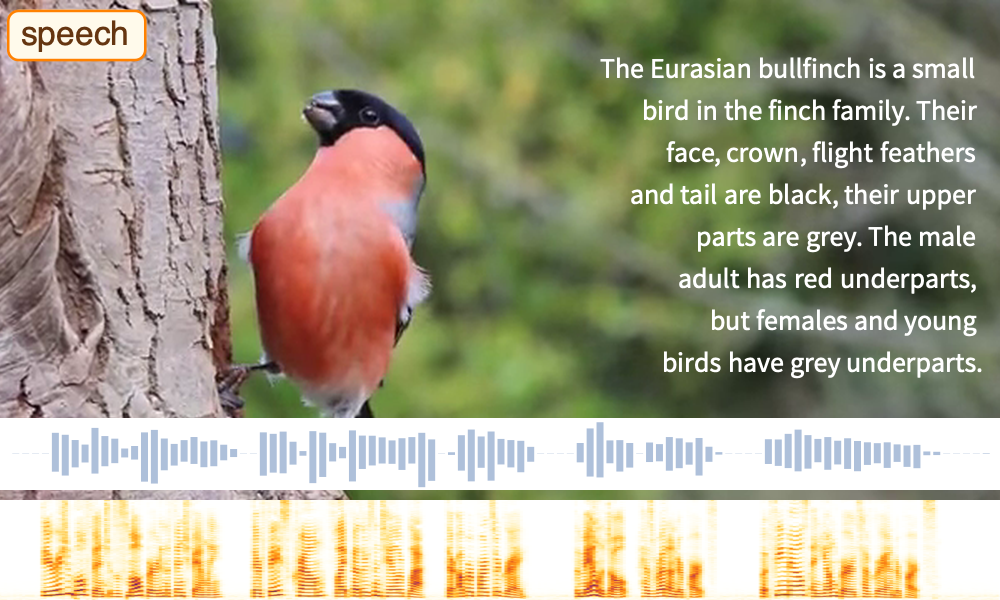 Extensive Codec Support
Make any video computable using extensive support for importing common video file formats (MP4, QuickTime, ...) and codecs (H.264, H.265, AV1, VP9, ...) as well as exporting them. Work with videos that have multiple video, audio and subtitle tracks, high resolution with any duration, aspect ratio, frame rate and bitrate.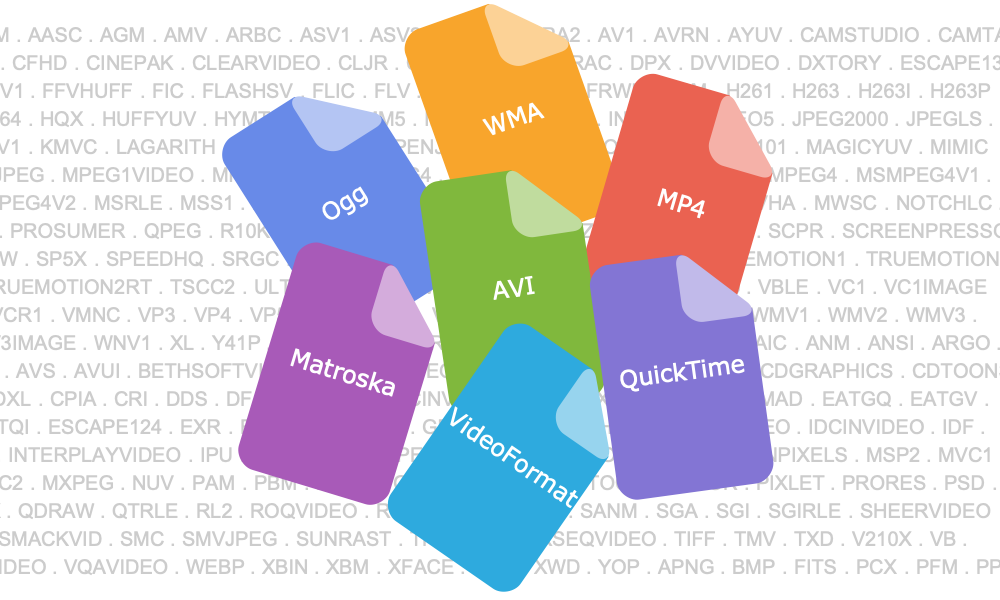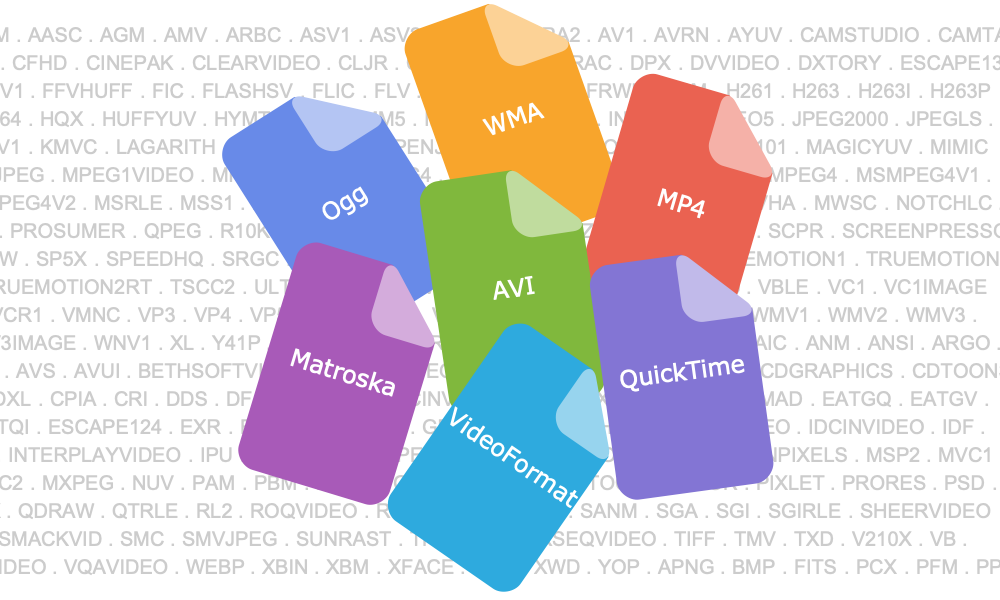 VideoTimeStretch
VideoTranscode
VideoIntervals
VideoTrim
VideoJoin
AnimationVideo
TourVideo
SlideShowVideo
SnippetsVideo
VideoRecord
VideoFrameMap
VideoMapTimeSeries
VideoMapList
VideoMap
ImageIdentify
ImageCases
FindFaces
FacialFeatures
TextRecognize
BarcodeRecognize
RemoveBackground
ImageDisplacements
ImageFeatureTrack
"MP4"
"QuickTime"
"Matroska"
Video
VideoQ
Import
Export
VideoFrameList
VideoExtractFrames
Audio
ImageResize
AudioNormalize
FeatureExtract
FeatureSpacePlot
NetModel
NetTrain
VideoStream
VideoPlay
VideoPause
VideoStop
VideoStreams
RemoveVideoStream
Looping
BitRate
ConformationMethod
VideoTransparency
PlaybackSettings
AudioTrackSelection
SubtitleTrackSelection
VideoTrackSelection
GeneratedAssetLocation
GeneratedAssetFormat
$GeneratedAssetLocation
VideoEncoding
$VideoEncoders
$VideoDecoders
AudioEncoding
$AudioEncoders
$AudioDecoders
SubtitleEncoding
$SubtitleEncoders
$SubtitleDecoders
VideoCapture
VideoScreenCapture
GridVideo
OverlayVideo
FrameListVideo
VideoGenerator
ImageDimensions
ImageChannels
ImageAspectRatio
AudioSampleRate
AudioChannels
VideoDelete
VideoSplit
VideoInsert
VideoReplace
VideoCombine
ImageTake
ImageTrim
ImageCrop
ImageRotate
ImageEffect
ImageTransformation
ImageForwardTransformation
ImagePerspectiveTransformation
ColorNegate
Darker
Lighter
ImageRecolor
AudioTrackApply
AudioPitchShift
LowpassFilter
AudioReverb
AudioCapture
SpeechSynthesize
WebAudioSearch
AudioGenerator
ExampleData
AudioPlay
AudioPause
AudioStop
AudioStream
AudioData
Duration
Plus
Times
Power
Abs
Log
Mean
Variance
Median
Quantile
AudioPlot
Spectrogram
Periodogram
Cepstrogram
AudioResample
AudioTrim
AudioPad
AudioReverse
AudioDelete
AudioInsert
AudioReplace
AudioPartition
AudioSplit
AudioPan
AudioChannelMix
AudioAmplify
ConformAudio
AudioJoin
AudioOverlay
AudioChannelSeparate
AudioChannelCombine
AudioFade
AudioDelay
AudioTimeStretch
AudioFrequencyShift
AudioSpectralMap
AudioSpectralTransformation
AudioIntervals
AudioMeasurements
AudioLocalMeasurements
AudioAnnotate
ShortTimeFourier
CepstrogramArray
WienerFilter
HighpassFilter
MeanFilter
TotalVariationFilter
AudioIdentify
PitchRecognize
AudioInstanceQ
SpeechRecognize
SpeechCases
SpeechInterpreter
Classify
Predict
Nearest
FeatureNearest
FindClusters
NetEncoder
NetChain
NetGraph
Image
Image3D
Rasterize
CurrentImage
ImageMeasurements
ImageType
ImageHistogram
ImageData
ImageValue
ImageAdjust
ImageCompose
ImageAssemble
SetAlphaChannel
ColorConvert
ColorQuantize
ColorReplace
HistogramTransform
ImageAlign
Dilation
Erosion
Opening
Closing
DistanceTransform
Thinning
Pruning
MorphologicalComponents
ImageConvolve
ImageCorrelate
GaussianFilter
GradientFilter
EntropyFilter
EdgeDetect
ImageKeypoints
ImageLines
CrossingDetect
Binarize
WatershedComponents
ComponentMeasurements
ImageContents
ImagePosition
FaceRecognize
FaceAlign
Inpaint
ImageDeconvolve
BilateralFilter
MeanShiftFilter
ImageRestyle
Thumbnail
DynamicImage
ImageFileApply
ImageFileFilter
ImageFileScan
Wolfram Video Documentation
Thousands of working examples, tutorials, guides and workflows
Get Started with Wolfram Video
The state of the art in technical computing and the principal programming software for millions of innovators, educators and students around the world.
Get Help with Your Project
Enlist the world's computation experts to help with your project, no matter its size.