Instructor-Led Course
The Multiparadigm Data Science Workflow
3hr
Beginner
1 Certification
Requirements:
This course requires basic working knowledge of the Wolfram Language.
Certification Levels:
Course completion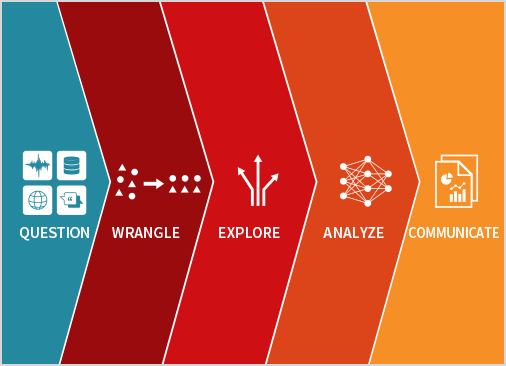 Build your data science process around insightful questions rather than limited traditional methods. This course teaches how to work with data in various formats, turn raw data into clean, computable datasets and perform preliminary explorations.
Featured Products & Technologies: Wolfram Language, Mathematica
| Date | Time | Language | Location | Cost | |
| --- | --- | --- | --- | --- | --- |
Outline
Overview of the multiparadigm data science workflow

Data wrangling

Data cleaning

Exploratory data analysis

Sample project: Twitter Data Analysis