Instructor-Led Course
Computational Thinking Homeschool Initiative
2hr per session (8 weeks)
Middle & High School
1 Certification
Estimated Time:
2hr per session (8 weeks)
Requirements:
This course requires no prior knowledge of Mathematica or the Wolfram Language.
Certification Levels:
Course completion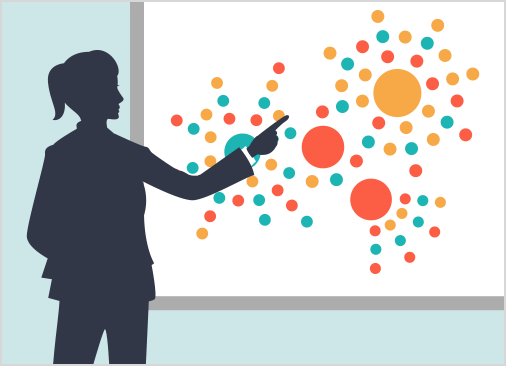 Computational thinking is an integrative, expressive way to explore and solve problems. It is widely considered an essential skill in modern society and is highly prized in creative, academic, professional and social contexts. This intensive eight-week course for students ages 13–18 (8th–12th grades) builds a fundamental understanding of systemic experimentation, synthetic reasoning and computational expression. At the end of the course students will be able to apply computational thinking in a wide variety of contexts and have confidence to pursue further self-study. Instruction is given on Tuesdays and Thursdays (3–5pm US Eastern Time), with office hours offered on Mondays and Wednesdays (12–2pm US Eastern Time).
APPLY TO ATTEND THIS COURSE
Before registering to attend this course, students should provide their current grade level and relevant course history by completing a brief application form. A homeschool education organizer will review your application and respond with instructions for payment and registration.
Schedule
Dates
Time
Location
Cost
This course is not currently scheduled.
Contact our team to inquire about Wolfram Homeschool initiatives.&raquo
Outline
Developing the core intuitions of computational thinking
Working with the notebook interface
Exploring truth, truthiness, statistics, phenomena and insight
Comparing signals, data and models to reality
Examining data and programs as concepts
Discussing the power and limits of computation
Connecting information, knowledge and communication
Publishing, rendering and exporting ideas
Instructor
Russell Foltz-Smith
Russell is an educator, interactive artist and computational thinker. Currently he is CTO of Maslo.ai. He cofounded a school ten years ago, Acton Academy Venice Beach, and maintains an active studio art practice. Russell is a twenty-year veteran of consumer internet and large-scale data intelligence platforms. He has started several companies, been part of a successful IPO (TrueCar) as well as a handful of private acquisitions (Business.com), and led several large distributed technical, product and marketing teams. He has been a leader at companies like IAC/Citysearch, GrindNetworks, Business.com, Hachette Filipacchi and Wolfram|Alpha. Russ serves as a mentor for TechStars Austin and TechStars Los Angeles, providing strategic guidance to start-ups and managing directors of TechStars accelerators. Russ received a mathematics degree from the University of Chicago and currently resides in Marina Del Rey, CA, with his wife and two daughters.