Instructor-Led Course
Wolfram Notebooks: Building and Sharing Technical Workflows
2hr 30min
Beginner
1 Certification
Estimated Time:
2hr 30min
Requirements:
This course requires no prior knowledge of Mathematica or the Wolfram Language.
Certification Levels:
Course completion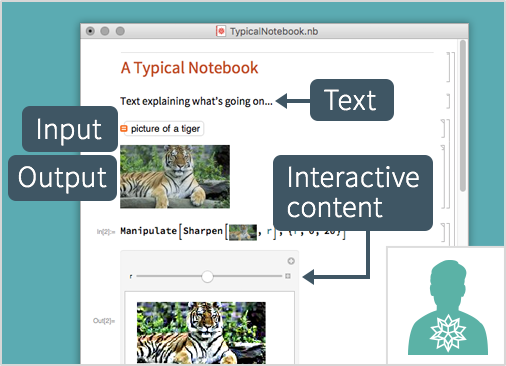 In this course you will learn how to create Wolfram Notebooks, interactive and powerful computational documents. This course shows how you can combine the Wolfram Language with the notebook interface to express your ideas and develop technical workflows for data science, modeling, research, education and more. Discover how to build rich computational essays and presentations and publish to the cloud. No experience with Mathematica or the Wolfram Language is required.
Featured Products & Technologies: Wolfram Language, Wolfram Notebooks, Mathematica
See the Daily Study Group based on this course, starting August 15, 2022 Sign Up for Study Group
Outline
Wolfram Notebook Basics
Adding Computation to Your Workflow
Coding in Notebooks
Styling Computational Presentations
Interfaces and Microsites